Sister, Mother, Daughter, Teen, Big Tits, Big Ass, Chubby, Roleplay, POV, Amateur, Cheating, Wife, Male Domination, Female Domination, Humiliation, Rough Sex, Blackmail, SiteRip, Jerk Off Instruction, Anal, Blowjob, Handjob, Deepthroat, Facial, Cum in Mouth, Swallow, Cum on Ass, Netorare, Virtual Sex, Cunnilingus, Spying, Caught Masturbating, Caught In The Act, Creampie, Cum in Ass, Cum in Pussy, Cum on Tits, Titty Fuck, Helpless, Rough Sex, Cuckold, In Front Of Husband, Threesome, Interracial, Spying, Parody, Stockings, Footjob, Anilingus
Ashley Alban is one of the most popular amateur stars on ManyVids right now. She produces really great content with varied themes, usually adopting some sort of persona or playing into some kind of taboo. This is another of my "essentials" value packs, it collects some of my favourite scenes and a variety of content that I feel best introduces you to the star. All scenes have been re-encoded to H.265, so they're at least half of their original filesize without a loss in quality.
There are some regular B/G videos, which feature blowjobs, vaginal, and anal with her incredibly well-endowed male partner.
There are a few CEI and JOI videos where Ash has you focus on her legs while you jack off or she instructs you to eat your own cum. There's a broad Cuckold, Forced Bi & Femdom category which is some of her best work, she adopts a great persona when being more dominant. There are no other men in the cuckold or forced bi scenes, she is instructing or cuckolding the viewer – super immersive!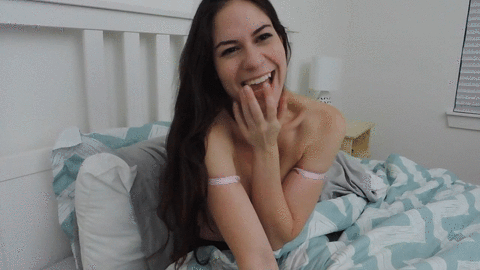 The dildos section is for all things dildo related, Ashley is known for her ability to deepthroat dildos and service them with sloppy blowjobs. Incest & Other Roleplays features B/G vids that have some sort of roleplay twist. These are all pretty different but all really great. Ashley is great at adopting a character and actually rolling with it for the whole video as opposed to just saying a few lines at the beginning and then fucking. Finally there's Twerking & Ass Worship. Ash has a great ass and she twerks really well. I never thought I'd be so into videos that are just about worshiping ass, but Ash does it well!
There are 49 scenes included in this pack. Most of them are 720p or 1080p with only a select few exceptions. The SD videos are older and I don't believe a higher definition source exists. A couple of the SD videos feature Ashley pre-boob job! Usually I'd be especially ecstatic about this, but Ash is one of the few porn stars whose boob job actually compliments them and looks great!
Ashley Alban ALL Screens (SAME NAMES WITH DOWNLOAD FILES).rar