Mom in sexy outfit, caressing Mom's tight ass, persuading you to caress your Mom, tight ass cheek fucking, cumming on Mom's beautiful ass
Tomorrow you have an exam and you are studying hard to be prepared. When your Mom comes into the room you're working at, she sees how exhausted and stressed you are. Your Mom wants only the best for her son so she suggests some kind of relaxation.
You notice that she wears a sexy skirt and she comes so close to you. You feel your Mom's perfumes when suddenly she puts your hand right on her round ass. She says you to caress her ass and persuades you that there is nothing prohibited in such action, that Mom is just helping her son to relax in order he pass the exam successfully. You never expected this from your own Mother but you do what she says.
Her round sexy ass makes your cock hard and you feel this desire. When suddenly your sexy Mom turns around, steps back a little bit, leans on the table and proposes you to stand behind her and to fuck her sweet ass cheeks.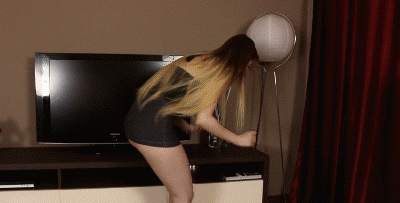 Category: TABOO
Related Categories: ASSCHEEK FUCKING, ASS FETISH, OLDER WOMAN / YOUNGER MAN, CUMSHOTS, DIRTY TALK
Keywords: momma's boy, dirty talk, taboo, older woman, asscheek fucking, ass fetish, seducing the son
Please Login or Register to read the rest of this content.