Mommy came home looking very sad. She sat down next to her son. He asks her what was wrong. Mom is going on vacation soon and went to the mall to try on some new swimsuits. But after trying a bunch on she felt like she had gained some weight and did not even want to go on vacation now! Her son told her she was not fat and her body was perfect! Just as he said that Mom pulled a candy bar out of her bra and began to unwrap it. He grabs it away from her and told her that if she was feeling fat she probably should not eat a candy bar. Mom told him since she stopped drinking all she wanted to do was eat. Just then she began to take another candy bar out of her bra! He takes that one too and tells her she should go on a special diet! He tells her about a new Hollywood diet that consists of high amounts of protein found in male semen! She laughs and says she doesn't even have a boyfriend! Where would she get male semen from? Her son suggests that maybe he could help her. After all what's a son for? He grabs he head and starts to push it down close to his cock. She gets upset and pushes him away. That's not a proper thing for a Mother to do she says. But her son persisted and tells her if she wants to lose some weight before hitting the beach that she had better start sucking! Mom still thinks it's wrong but Mom is also very vain so she gets her sons cock out and starts. He grabs her by the head and shoves his cock deep in her throat. He tells her to gag on her sons cock! In the end she tells him how hungry she is for her sons cum! Once she finishes eating all of her boys cum she tells him that she will be hungry again soon and he better have some more protein for her! Mom loves her new special diet!
Straight up pov oral clip with mommy complaining about having to go on a diet and her son offering an alertnative..a cum diet. Afet minimal protests she eagerly and dilligently suck all the cum out of his dick and greedily swallows. Nice dirty talk during all this (although more than a bit funny).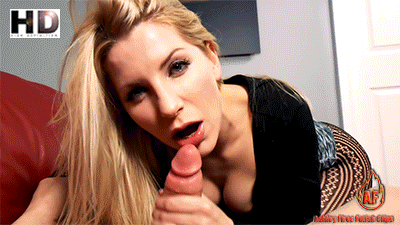 Category: TABOO
Related Categories: BLOW JOBS, CUM IN MOUTH, FACIALS, MOMMAS BOY, OLDER WOMAN / YOUNGER MAN
Keywords: ashley fires fetish clips, modern taboo family, mommy/son blowjob, mother/son bowjob, cum eating, gagging, dirty talk, pantyhose
Mommy is throwing another one of her parties, which means Harlo is kept awake by all of the party noises. He is used to this as Mommy throws wild parties often. Mommy stumbles in to Harlo's room and tries to get Harlo to join the party. He is rude to his Mother and refuses her invitation. She lays on him for a little nap and comes to very aroused. She begins touching her son and insists she sit on his face. Harlo tries to get Mommy out of his room, he tries to resist her, but what Mommy wants Mommy gets and Mommy rips open her tight pantyhose to get her ass and pussy serviced by her Son's eager mouth. Harlo fucks Mommy in every position she begs for and then finishes with a big load on her face. Mommy tries again briefly to get her son to be social. When he says no she stumbled out to the party still covered in Her sons semen
Mom got a bit tipsy during her party and tries to convince her son to come out and join the fun.
When he refuses to cooperate she decides they can have fun without leaving the room…she takes off his pants and blows him, moves over to a 69 position and after standing up for a thorough asslicking and cunnulingus goes back down for an awesome deepthroat. Following all that she gets fucked in spread eagle missionary, gives another short pov bj interlude before a vigourous doggy pounding. Then is back to missionary for a bit before some nice cowgirl riding (again love the deeepthroat) finishing up with an open mouth facial…and then just gets dressed covered in cum to go back to the party.
Heavy on the dirty talk throughout.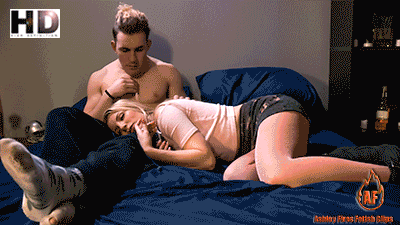 Category: TABOO
Related Categories: FUCKING, BLOW JOBS, ASS SMOTHERING, SMOTHER, MILF
Keywords: ashley fires fetish clips, modern taboo family, ashley fires, harlo adams, family taboo, mother/son sex, face sitting, face fucking, fucking mommy, facial, cum on mommies face, handjob, cum on her face, mommy/son blowjob, big load
Mother, MILF, Small Tits, Big Ass, Hairy, POV, Cheating, Wife, Male Domination, Female Domination, Blowjob, Handjob, Deepthroat, Facial, Cum in Mouth, Swallow, Cunnilingus, Anilingus, Stockings, Rough Sex