Scene 1 hurry up: mom gives me a blowjob for the first time
Son is in the wash room jerking off.mom knocks on the door and says hey, i have to go, how long is it going to take she walks in and says that`s what you said 10 minutes ago. she see her son`s hard on and goes, oh ok, i see, don`t mind me`. son hides his cock, mom looks into the mirror and starts to put on some makeup.mom then looks at him and asks are you having trouble honey?? mom comes over and kneels in front of her son and says let me see. She pushes her son`s hands away and grabs a hold of his cock.she starts stroking her son`s cock and says let mommy help you out with this. son stays quiet as his quite dumbfounded with his mom stroking his cock. mom tells him how this is ok.
she mentions how she`s already touched his cock before while she was raising him and it`s not a big deal,since she`s his mom. she however comments on how big his got from the last time she had the chance to see his cock.
mom strokes his cock and stares at it intensely and out of the blue, she puts it in her mouth as give it a strong suck. mom??!? says the son.
mom replies it`s ok, i`m your mother, there is nothing wrong with this. she then continues to suck his cock dirty talking in between sucks, asking him how much he likes the feeling of his mother`s mouth, or how much she likes the taste and feel of her son`s cock.
she takes off her top to show her breast and lets him fondle it, stating that this would help the process.during the bj she even tells him she would love to have her son`s cock inside her when dad leaves for the business trip in a month. (you know what, when dad away, i would love to feel your cock inside me. my son`s cock inside me? don`t you think that`s hot that your mom wants your dick inside her)
she continues to tease and dirty talk to him while sucking his cock. son tells mom that his about to cum. she tells him to feed mother your cum? he explodes in her mouth. she shows him the result and swallows.
she then sucks his cock some more cleaning him like the attentive mother she is.
Scene 2 mom uses me for phone sex …
Son walks in and find mum on the phone, having phone sex with dad. he tries to walk away but mum gestures him over to her. she covers up the phone and tells him not a sound and winks at him. she unzips his pants and starts stroking his cock. she tells dad through the phone that she`s taken a dildo out to use it as a surrogate for his cock. she tells him to listen to her suck that hard cock, and starts to suck off her son. she stays vocal so it can be heard through the phone, and dirty talks to her son, which in turn, dad would think it`s for him.
during the bj, dad tells mum his about to cum, so she tells him via the phone to cum for me as she vigorously sucks son`s cock to make noise. dad thanks her and mom states that she can`t wait for him to come home tomorrow. she puts the phone down and now concentrates on her son`s cock. after more sucking and dirty talk, she begs her son to cum for mom, give it to mommy. son cums all over mom. she smiles and tells him he did a great job. she then starts to suck his son off to clean is cock.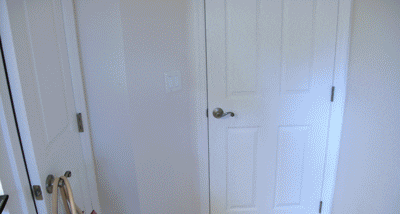 Scene 3 just a normal day
various scenes of mom giving bj throughout the day to her son …
1 morning, son comes into the room and takes his cock out and wakes mom. he points at his cock, and she smiles and starts sucking him off fade out-
2 at the breakfast table, we see the son eating breakfast. we hear slurping noises, and when the camera pans down, we see that mom is giving him a bj while he eats his breakfast fade out-
3 in the hallway or staircase, mom and son are about to walk past each other. son unzips his pants and takes his cock out. well knowing what he wants mom smiles and starts to suck him off. fade out-
4 mom is in the backyard/pool, lounging, son comes up next to her and takes out his cock. she obliges and starts sucking him off on the spot.
Scene 4 – just the tip (anal)
Son is sitting in the living room watching tv. he hears something so he looks to his right and sees mom walking in. he greets her hey mom. she asks him anything good on and he replies no. then he takes out his cock nonchalant, and mom also, acting like it`s no big deal places her hand on her son`s cock and starts stroking it. she tells him that she never really liked this show, because the premise was a bad one. son agrees and says his just channel surfing because his bored.

Mother, MILF, Big Tits, Big Ass, Latina, POV, Cheating, Wife, Male Domination, Netorare, Cuckold, On The Phone, Blowjob, Handjob, Deepthroat, Facial, Cum in Mouth, Swallow, Anal, Cum on Hands, Facial