Damn! Mom is wearing those tight short shorts again! What is she doing home so early? I could not help but stare at her big ass while she bent over. She makes my cock so hard. She knows exactly what she is doing to a young man my age with all those curves. She caught me looking, but instead of scolding me like any other mom would do, she teased me instead. She took off her shorts and grabbed the electrical cord and played with her pussy. She drives my cock wild. Then she told me to come clean her pussy. No problem mom!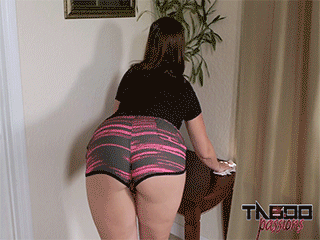 Category: TABOO
Related Categories: MILF, MOMMAS BOY, POV, POV SEX, CREAMPIE.
Keywords: madisin lee, mom, son, taboo, fantasy, pov, pov sex, milf, mommas boy, big as, blowjobs.