Rachel was spending a typically unsatisfying night at home with her boring husband. All of a sudden, the phone rang, breaking the monotony. Rachel answered it, and was delighted to hear the voice of her son, Julian. The young man had been working overseas for the past year, and she had missed him terribly during that time. But there was cheering news for her now. Julian had arrived back in the country and was coming to visit her right away. He was eager to see his mother again. In addition, he needed to talk to her on a troubling matter. A short while ago, his wife had sent him a letter in which she confessed to having an affair with another man. Rather than being sorry about it, she was bent on getting a divorce as soon as possible. Rachel was very upset for her son. Yet she was not surprised at his wife's actions. She had never liked or trusted the woman. She thought her shallow and unkind and generally not good enough for Julian. A part of her was relieved to think she'd be out of his life. Nevertheless, Rachel was determined to ease her son's situation by showing him all the comfort, support and affection a mother could provide. Her husband, listening in on the conversation, merely rolled his eyes and sighed. He had little time for his son, and he was far from pleased at having him back home to stay. As it happened, he was asleep upstairs when Julian arrived. Mother and son had each other's undivided company. After a long and loving hug of reunion, they sat down and had an enthusiastic catch-up chat. Rachel expressed pleasant surprised at Julian's change in appearance. He was taller and more filled-out than he had been when she'd last seen him. Moreover, he now had a bunch of tattoos. Rachel didn't mind that. If her son liked them, she liked them too. Eventually, the subject of Julian's wife came up, and Rachel duly consoled him. Then, during another mother-son hug, something strange happened. Feeling his mother's big, firm breast pressed against his chest, Julian recalled the happy, long-ago days when he used to suckle on it. Eagerly, he reached out and pulled down the neck line of his mother's pretty dress to reveal the breast in his white bra-cup. It was clear that he wanted to fondle it, and suck upon its nipple once again. Rachel gasped in surprise, but she was neither outraged or embarrassed. Her only concern was that her husband might come down and see what was happening. But a deep, forbidden began to overpower her. She too wanted a return to the time her son suckled on is her breast. She'd always considered it a beautiful act of bonding. On top of that she now saw that it could give Julian precisely the kind of comfort that he needed so much at this time. Thus, presently, the son pulled his mother's breast from her bra, and hungrily pressed his face into its soft, warm flesh. For the longest time he suckled on the nipple, making it long and hard. Meanwhile, Rachel closed her eyes and sighed as she cradled her son and stroked his tenderly hair and revelled in the feel of his lips upon her. When it was finally over, mother and son felt no guilt at all. Indeed, each was having secret thoughts of even greater intimacy. But they parted for the time being: Rachel to her room; Julian to go eat a delicious pot-roast the his mother had lovingly cooked for him. Later that night, Rachel was in the bathroom, dressed in sexy lingerie with a robe over the top. Her big breasts spilled out of her bra; the nipples showed very erect. Breathlessly, she switched between squeezing and caressing her breasts and rubbing hot pussy through her panties. She had never felt so horny in her life. The incident with her son had lifted her spirits and awakened her sleeping lust. She was thrilled to the young man still loved and needed his mommie so much. His attentions towards her had been almost worshipful. He had shown such appreciation of her womanly charms. If only her husband could behave the same way! Thinking on that, she went to her bed and tried to rouse him for him such much-needed sex. But all he did was murmur in his sleep and turn over. No matter what Rachel did – what sexy pose she assumed or dirty comment she made – she couldn't get him to respond. This, she thought, was the story of her marriage. In frustration, she strode out the room and down the hallway. At her son's door, she stopped. The forbidden need came over her again. Sneaking on inside, she climbed onto Julian's bed and gently woke him. When his mother said she wanted to comfort him some more, the young man gladly took hold of her breast for a second time. Once again he feasted upon it – sucking the hard nipple for all he could. He revelled in her all-embracing care; for her part, Rachel cooed happily at her son's tender show of need for her. By and by, one thing led to another. Rachel's moved a hand down to her son's cock and exclaimed in admiration when she felt of its size and hardness. Moments later, the pair could were locking in an intense, open-mouthed kissed. It didn't bother them that they rushing deeper into taboo territory. The knew they wanted each other, and they refused to think beyond this instant of their pleasure. In due time the ncestuous acts were coming thick and fast. They began with Rachel showing a mother's ultimate love and devotion by giving her son's cock a long, thorough, incredibly sensual sucking. Next, she removed her panties and closed the door so that her husband wouldn't hear the noisy fun that ensued. She then lay back on the bed with her legs parted. Julian immediately took the hint. Burying his face in his mother's horny pussy, he proceeded to eat it out with gusto. Rachel moaned and whimpered at the pleasure of her son's skilled combination of licking, fingering-fucking and tongue-probing. Later on, she stroked his cock and sucked on it once again – breathlessly mouthing the piece of meat and joying in its taste. Then came a full-on, frenzied ncestuous fuck. In the missionary position, legs parted spread as wide as possible, Rachel welcomed her son on top of her. As he relentlessly pounded his cock deep into her maternal pussy, she gasped in delight and urged him on. She praised his performance and told him that his cock was so much bigger and better than his father's. This dirty-talk made Julian all the more excited. Soon he was fucking his mother so hard that her body and the whole of the bed shook. Rachel herself moaned all the more from the increased intensity of son's pleasuring. Suddenly, she was begging him to fill her with his seed – to flood her as deeply as he could. Julian obliged. And, as he did so, Rachel locked her legs tightly about him, willing him to let loose every last drop of his forbidden son-cum into her. Even now the horny pair weren't finished. A quick, mutually-grateful kiss, and they were at it again. This time they chose the doggy-position. With her son mounting her, sliding his cock sweetly deep into her from behind, Rachel hit a new level of arousal that led to her dirtiest and most taboo talk yet. Again she praised her son's big, expertly fucking cock – to the detriment of his father. She also asked him about his mother-fantasies, and assured him he could live them out by cumming inside his own mommie. As Julian had already experienced that treat, he choose to unleash his second load of cum on his mother's breasts instead. It struck him as a fitting way to show his thanks for all the sweet comfort they'd given him down the years. Therefore, while Rachel squeezed them together to form a tantalizing target, the young man blasted off a huge wad of hot creamy man-juice that left them drenched and dripping from cleavage to nipple. In the aftermath, both mother and son lay together feeling blissfully satisfied. They felt no regret no regret about what had taken place. Quite the contrary. It had been a wonderful experience. Six months later, after being away again, Julian returned to visit his dear mother. He had willingly divorced wife and moved on. Finding Rachel in bed, he saw that she had a large pregnancy bump. Promptly she filled him in on some surprising details. First, she had split from his father and was now living alone in the house. Second, it was Julian himself who had gotten her pregnant. Rachel was therefore expecting a son by her own son. Rather than worry about the tricky situation, the two taboo lovers decided to make the best they could of it. They started with Rachel settling down and offering her milk-filled breasts for her son to nurse upon. The young man drank all he could, and Rachel moaned at the sweet feeling of the fluid being drawn forth by the needful sucking of her loving son. Finally, she had him share a mouthful of it with her. It was then agreed that Julian stay with his mother from now on, and suck on her breasts every night to relieve them of their burden of milk. Later, when his brother-son came along, he'd be getting some help in the job. Then Rachel would be a doubly happy mother.


Breastfeeding Rachel incezt.net.avi
Mothers, Daughters, Sisters – Pics and Vids ALL REAL!


Download links in the VIP!
Please Login or Register to read the rest of this content.
You may also like other 40 parts!
Do not miss REAL Proven Incest – Scott and Sindee – EXCLUSIVE VIDEO!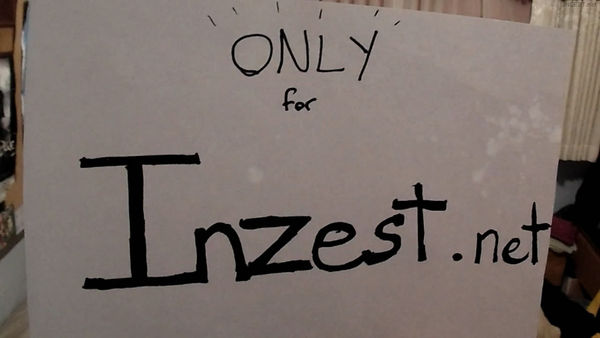 Scene One: Ask Mom for money
Molly has started working at her fathers business. Even though she was just hired she agoes to her daddy and asks for a raise to go on a trip with her friends. Frustrated her father tells her to asks her mom.
"Hey mom, I need some money" Molly says. Cory tells her she will just have to earn the money. She asks her daughter "Why don't you strip out of those clothes". Molly hesitantly strips naked for her mom. She is embarrassed when her mom asks her to lick her pussy. Getting to her knees Molly licks her mom's pussy. Cory moans and throws her head back as her daughter grabs her tits and makes her cum. Coming down from her orgasm Cory tells her to get a fifty from her wallet and get dressed before she goes to work. Molly leaves angry that she didn't get enough.


What To Do for a Job 1 HD incezt.net.avi
Scene Two: I need a raise daddy
Molly goes into work and asks her dad for a raise again. Her dad tells her the bad news. The company is downsizing and that they will have to let her and all the new hires go. "You can't do that" Molly says. "I will do anything" She looks desperately into her daddy's eyes, needing this job and raise badly. She starts to take off her clothes in front of her shocked dad.
She desperately sucks on her dad's cock knowing this is her one chance to keep her job. Hard, he licks his daughter's pussy making her wet and horny. Molly moans loudly as her daddy fucks her,. Her tits bounce and her body is fill with his cock.


What To Do for a Job 2 HD incezt.net.avi
Scene Three: How bad do you want that raise
Daddy bends her over doggie style and with his hand grabbing her ass he fucks her. She cries out as he grabs her hair and drills her. He slides his finger in her ass, making her want to explode from so much inside her. "Ow" she says "You haven't earned the job yet" her dad says having her get on top of him and ride on his cock.


What To Do for a Job 3 HD incezt.net.avi
Scene Four: Daddy's cock in my ass
Her dad instructs her to get on her back and spread her legs. Molly's confused look goes to one of pain as she cries out "Ow ow ow" when her daddy puts his cock her her ass. He grabs her perfect tits and makes her scream. Straight from her ass he has her suck him off making Molly both disgusted and turned on from being used.
Fucking her until his cock is ready to explode, he has her get to her knees and take his huge load into her moaning mouth. She shows daddy the load before swallowing it all down. "Good news and bad news" he tells her "You get to keep your job but you will have to do this every Friday, Now get back to work" "Yes sir" Molly replies in a weak voice and leaves to tell her friends the bad news.
***Contains ATM, Anal and Cum Swallowing***


What To Do for a Job 4 HD incezt.net.avi

Cheating slut wife has been taking a big cock in her mouth, pussy and butt hole to get something from the renter. Amazing the way petite girls like this can take such enormous meat in their ass holes. She can only get the head in her mouth but most of it fits in her bottom,


Collecting the Rent – Casey Calvert HD incezt.net.avi


DEFLOWERED BY MY SISTER!!
MOM IS JUST ABOUT TO DEFLOWER HER OWN SON, SO HE CAN LOSE HIS VIRGINITY
BUT WHEN HIS SISTER ARRIVES….MOM DECIDES THAT HIS SISTER SHOULD DEFLOWER HIM!!!
SINCE HIS SISTER IS CLOSER TO HIS OWN AGE…..

Poor John is about to experience the most embarrassing moment of his life….the loss of his Virginity!!! John's Mom is concerned that her 18 year old Son will continue to have problems over-coming his shyness with girls…if he doesn't lose his Virginity immediately. John doesn't like the idea of having such a conversation with his Mother….but things get even worse for John, when his Mom offers to Deflower him!! Mom strips off her clothes, and tells John that she is going to have sex with him, to show him how to do it. John is almost in tears as he is forced to get undressed……and prepares to have sexual intercourse with his own Mother. Just as they are about to start….his Sister Katie arrives home….and is shocked to see her Mother and her Brother naked in the Living Room. Mom explains to Katie what is going on…and then Mom has an idea. "Katie….you are younger….closer to John's age…..I think you should be the one to Deflower your Brother….and as a thank you… I will buy you a new iPad if you do it". Katie, who has been wanting a new iPad, quickly peels off her clothes…and the two females walk John through the process. First, John is told to lick his Sister's Pussy….to get it nice and slippery….then his Sister sucks his cock to induce a nice, big erection….and then it happens…..Katie lowers her big, beautiful ass onto her Brother's cock….and you should see John's face at the moment he loses his cherry!!! Katie proceeds to bounce up and down on her Brother, as Mom watches intently. Mom tells Katie to show John the different positions….Cowgirl….Doggie-Style……Missionary….and then as John is approaching orgasm, Mom instructs him to withdraw his penis from inside his Sister's Vagina, and ejaculate onto her Breasts. John does exactly that!!! A Massive, Virgin Cumblast all over Katie's Big Tits!! Mom tells John how proud she is of his performance….and then Mom and Katie are off to Best Buy!!!

LICK YOUR SISTER'S ASSHOLE!!
WASHING HIS MOUTH OUT WITH SOAP DOESN'T WORK…SO JOHN'S MOM MAKES HIM LICK HIS SISTER'S ASSHOLE!!
JOHN IS FORCED TO EAT HIS SISTER'S ASS….BUT WHEN KATIE USES FOUL LANGUAGE TOO….
MOM PUNISHES KATIE BY MAKING HER TAKE A POUNDING FROM HER BROTHER!!!
John is having a full on fight/argument with his Mother, when he drops the "F-Bomb"!!! John's Mother does NOT tolerate foul language….and she is determined to punish John severely. Since washing John's mouth out with soap does not seem to teach him a lesson….Mom has a new idea. Mom tells her Daughter Katie to take off her shorts. Mom forces John to LICK HIS SISTER'S ASSHOLE!! Katie laughs as she sticks her big, sexy Ass out for her Brother to eat. Mom shoves John's head right up Katie's Bum and Forces him to get deep up his Sister's Ass. Katie is taunting her Brother as he does it…but unfortunately….Katie calls him a "Fucking" Loser. Uh-Oh!!!! As soon as Katie drops the "F-Bomb"….Mom gets mad at her! Now Katie must be punished too. Mom decides that Katie's punishment shall be……getting POUNDED by her Brother!!! John is ordered to Fuck his Sister really hard…..and then use his Sister as a cum dumpster!!! Katie is revolted and disgusted completely after being Pumped by her Brother and soaked in cum. John has the taste of his Sister's Asshole on his tongue. They both promise to never swear again!!!
COCK-TEASED IN CHASTITY
JOHN'S MOM PUTS HIM IN A CHASTITY DEVICE BEACAUSE OF HIS CHRONIC MASTURBATION
HIS SISTER KATIE IS LEFT IN CHARGE OF THE KEY!!
THE PSYCOLOGICAL TORTURE AND COCK-TEASING KATIE INFLICTS ON HER BROTHER IS BEYOND CRUEL!!
ON THE 3RD DAY HOWEVER…JOHN TRICKS KATIE INTO LETTING HIM OUT FOR A SEC…
AND HE VIOLENTLY ATTACKS HER!!!
John's Mother has completely had it with his chronic masturbation!! His grades are slipping at school…his chores are not being done….he masturbates all day every day!! When Mom walks in and catches him yet again….it's time for drastic measures. Mom puts John's cock in a Chastity Device, and tells him he must remain in Chastity for three days while she goes out of town. John is ashamed….and angry….3 whole days without masturbating…..how will he survive???? To make matters worse….much worse….Mom leaves the key to the Chastity Device with his Baby Sister, Katie!!! Every day after Mom leaves…John tries in vain to ejaculate…but the Device will not permit his cock to get hard. Every day…his Sister Katie Teases him by dangling the key in front of him….and wearing short shorts, and bending over in front of him. On the third day…while his Sister is Teasing and Taunting him yet again…John breaks down…and cries and begs his Sister to release him.Katie begins to feel sorry for her Brother…and after all….she did make things worse by Cock-Teasing him….so Katie makes a deal with her horny Brother. "OK…I'll open the lock and let you out…but you have to promise that you'll Jerk-Off quickly…and then I'll lock it back up….and Mom can't know that I let you out". John readily agrees….but as soon as Katie lets him out….instead of masturbating…he attacks her!! Poor Katie is mauled by her Cock-Teased Brother as he Violently shoves her down on the bed…and before she knows what is happening…..her Brother's rock hard cock is inside her Pussy…and Pumping her hard. As John Pounds away at his Little Sister…Mom walks in and sees the Siblings engaged in sexual intercourse. Katie screams for Mom to help her…but when Mom finds out that Katie had Cock-Teased her Brother…and had let him out of the Chastity Devise….Mom tells Katie that because she was such a Cock-Tease…that she must lie there and suffer….and let him finish!!! With Mom watching, John Fucks the Stuffing out of his Baby Sister until he cums. Katie is in tears after being Brutally by her Brother…but her Mom tells her that she got what she deserved!
Katie Cummings – 3 clips Bro and Sis HD incezt.net.part1.rar
Katie Cummings – 3 clips Bro and Sis HD incezt.net.part2.rar
[FERA-26] Love lust sex Ayano Murasaki excess Sabishinbo Mother 淋しんぼ母さん 過剰な愛情欲情セックス 紫彩乃


new-jav.net_FFERA26.mp4
[T28-364] Hey, can I go to the bath with brother together? Little sisters ~ not ~ First ● Motegi ねぇ、おにいちゃん一緒にお風呂はいってもいい?~初●もきていない小さな妹たち~


new-jav.net_T28-364.wmv
[UPSM-274] Do not and SEX Gyarumama a de S good at bullying? Maya Yuria いじめ上手でドSなギャルママとSEXしませんか? 真野ゆりあ


new-jav.net_UPSM-274.wmv
[GVG-039] Forbidden Care Kawamura Maya 禁断介護 川村まや


new-jav.net_GVG039.mp4
[RCT-647] The Guess Naked Granddaughter Family Lascivious in Incest スケベな家族がエッチなゲーム 一転知らずに近親相姦 爺なら孫娘の裸当ててみて!冥土の土産に近親相姦3時間SP


new-jav.net_RCT-647.part1.rar
new-jav.net_RCT-647.part2.rar
new-jav.net_RCT-647.part3.rar
For DAILY UPDATED JAV, please, visit NEW-JAV.net!