Rachel and her sister Dallas smoke cigarettes and drink martinis while discussing the recent behavior of Rachel's son, Richard. The young man has been masturbating all over the house, including in his mother's underwear and shoes. Rachel has discovered sticky or crusty patches of her son's cum in her panties and stockings. Being a broad-minded woman, she has felt neither shock or disgust at this. She has, however, become very annoyed at the amount of extra washing she's had to do. Now, in agreement with her equally broad-minded-sister, she decides it is time to confront Richard and make him stop his constant masturbation. Summoned to stand before his mother and his aunt, the young man suffers great embarrassment when the pair level their charges against him. His mother is particularly frank and mocking. She describes everything he has done to her clothing. She even suggests that he should lick the items clean – since it was he who dirtied them in the first place. As to the cause of her son's increased masturbation, she speculates that he probably has a big cock, and therefore has a big need to cum. Rachel and Dallas smoke coolly and sensually on their cigarettes throughout, Rachel mischievously blows a load of smoke at her son – knowing he doesn't like the stuff and will be put off by it. Shortly after, she tells him to go to his room and to wait for her and Dallas to come and speak with him further. Finishing their martini's is first on the agenda. Later, the two MILFs enter Richard's room and stand themselves at the foot of his bed. With one hand on their hips and a martini in the other, the women present an image of steely elegance. The young man lies on his bed, looking up at them. Never in a million a years could he guess what he has coming. Rachel and Dallas intend to make him understand that he cannot just go around cumming on Rachel's clothing. They are prepared to do whatever it takes to get the point across. In a firm voice that allows for no dissent, Rachel tells Richard to take off his pants and show his cock. The young man has always accepted his mother as The Boss, and now is no different. Rachel and her sister are greatly surprised by what the slightly-built man-boi shows them. Richard is even better-endowed than they imagined. Aside from having a big thick cock, he has very large balls that look to be well-swollen with cum. As Rachel had earlier guessed, her son must have a persistent need to unload them. Continuing to look at his cock, she begins to show deep admiration. It's size certainly didn't come from his father, she muses ruefully. Of equal interest to her is that it's very hard and erect – evidently for her and Dallas. It almost seems to be begging for her touch. Rachel decides not to disappoint it. Together with her sister, she boards the bed and caresses and strokes the big piece of man-meat for a good long while – making Richard groan and whimper with grateful, boiish enjoyment. Mother and aunt regularly comment on his cock-size, and get plenty of pleasure themselves from feeling the fat pole in their dainty hands. When Rachel notices Richard gazing at her cleavage, she sits backs and pulls her breasts out of her top for his benefit. She squeezes them and plays with their nipples while Dallas carries on expertly jerking him off. Later, they slather oil on his cock. With Dallas still on stroking duty, Rachel leans back, parts her legs, and gives her son a view of her silken panty crotch. At the same time, she and Dallas taunt him for not having a girlfriend or going out. They call him a loser because he has to relieve himself through masturbation instead of with a real woman. Shortly after. Dallas removes her panties, kicks off her shoes, and places her feet around Richard's cock. The young man moans at the sensation of her silky hose sliding up and down his length. From his position, he can see straight at his aunt's naked, shaven pussy. He draws close to cumming, but there is no way Dallas will allow that to happen. Richard has to learn control. He can only cum when either his mother or his aunt permit him to. Presently, the two MILFs strip down to just their bras and stockings. Rachel holds her panties around her son's cock and gives him a long, delicious, silky stroking. Dallas then joins in. Combined, the sister's hand-please his cock and balls in every possible way. The young man groans more wildly than ever from their tormentingly pleasurable attentions. Sometimes Rachel dangles her panties before him, teasing him about how much he likes them. She then asks him if he dreams about taking her pussy. This leads to Rachel going full ncest as she suddenly straddles her son's lap, eases his cock inside of her, and rides him from on top. It is a heavenly experience for Richard. But it isn't set to last. Just when he feels himself about to cum, his mother mischievously pulls her pussy off of him. Another period of united cock-stroking ensues from the two MILFS. Then Dallas enjoy a cock-filling of her own. Her position is reverse cowgirl-style, and she gets all she can out of it. Meanwhile, Rachel points out to her how convenient it is to have such a docile and socially hopeless son. Rather than rely on sex-toys for their future pleasures, they can use him instead – whenever and however they feel like it. Following the fucking from his aunt, Richard has his cock stroked several more times. Again and again he is brought to the point of cumming, and again and again he is deprived the satisfaction. When Rachel and Dallas have him squirming in blue-balled torment, they refuse to give him a single cock-stroke more. Instead they make him lick a pair of his mother's cum-dirtied panties clean. Finally, Rachel lets him know the score once and for all. First, he is to stop cumming on her clothes. Second, he is to keep his massive erections under-control, and not embarrass her by displaying a visible crotch bulge whenever she takes him shopping. Third, he is to go straight to the laundry room and lick clean a basketful of her clothes that he has covered with his cum. If he fulfils all those obligations, his mother and his aunt may grant a reward – to let him put his cum where it is supposed to go.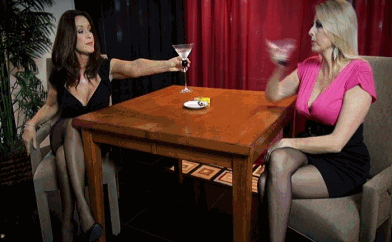 Category: FEMDOM INCEST
Mother, Aunt, Sister, Sisters, MILF, Big Tits, Big Ass, POV, Cheating, Wife, Female Domination, Threesome, Lesbian, Bisexual, Blackmail, Handjob, Cum on Hands, Stockings, Footjob
Mothers, Daughters, Sisters – Pics, Stories and Vids ALL REAL!

Please Login or Register to read the rest of this content.
You may also like other 192 parts!
Do not miss REAL Proven Incest – Scott and Sindee – EXCLUSIVE VIDEOS!

UNCUT FULL Version in 1280×720 HD

Sister, Teen, Small Tits, DVD, Full Movie, Vintage, Male Domination, Female Domination, Spying, Cheating, Cunnilingus, Cum in Pussy, Handjob, Cum on Hands, Netorare, Blackmail
Oh honey, I love it when your dad goes out of town on his business trips, don't you? We always take total advantage of our time alone and finally get to show one another our true desire for one another. I realize that we can never tell anyone what we do. honey, come here, mommy needs to exercise a little bit. I am wearing my tight leggings and a cute sports bra. I can see your manhood already standing at attention. You don't have to hide it from mommy. I will make sure it gets taken care of. Mommy is so horny for you honey. Come and see what mommy does to herself. Yes honey, it is naughty, but we need this time together. Don't worry, it will always be our little secret. We don't need to feel bad, your dad will never know what's going on between us. its his fault for leaving us alone all the time anyway! now come and play with mommy honey.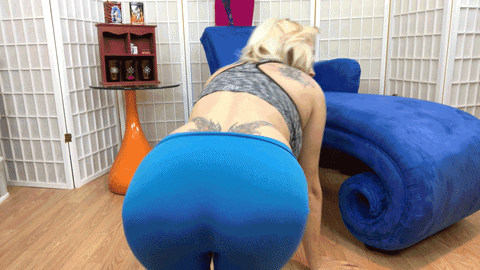 Category: TABOO
Related Categories: MOMMAS BOY
Keywords: mommy, mama, son
Mother, MILF, Big Tits, Big Ass, POV, Amateur, Cheating, Wife, Female Domination, Jerk Off Instruction, Cuckold
Blake Morgan was excited for a romantic dinner with her husband. She waited and waited until she got a call that he had to work late. What a dick! Just as she blew out the candles and began to clear the plates away her son Brad showed up and offered her some company. This made Blake really happy Smile So happy in fact that she began to caress Brad's leg quite seductively at the table. They then met in the bedroom where Blake shoved Brad's cock down her throatand proceeded to get fucked by his young stiff cock. Brad ended up cumming all over her chest just in time for his dad to get home and see what they have been up to. He didn't look to be too happy about it either!

Mother, MILF, Big Tits, Big Ass, Cheating, Wife, Rough Sex, Cuckold, In Front Of Husband, Netorare, Caught In The Act, Blowjob, Handjob, Deepthroat, Stockings, Cum on Tits, Cunnilingus


You're home alone with your slutty sister, and you know she's up to no good in your dad's office. She already took your virginity a few months ago… you know that if you go in now, you'll be able to get way you want from her. What you NEED.There's a sticky surprise in it for her at the end, too…———–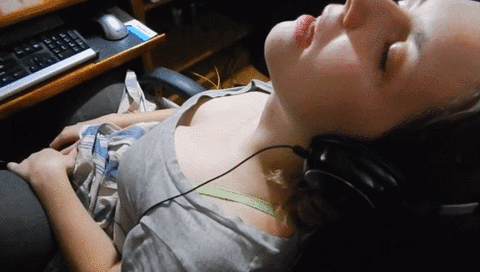 Category: TABOO
Related Categories: FUCKING, CREAMPIE, BLOW JOBS, CUMSHOTS, HAIRY
Keywords: virgin brother, brother, sister, brother/sister, caught, masturbating

Sister, Teen, Big Tits, Big Ass, Chubby, POV, Amateur, Male Domination, Female Domination, Hairy, Rough Sex, Blowjob, Handjob, Deepthroat, Spying, Caught Masturbating, Stockings, Cum in Pussy

Everyone at school knew what your mother did. It was no secret. With your two best friends, no less. They heard how John and Daron groped her in the car, the things they did to her naked body in the backseat… how they used her, and how she liked it. And it was all true. How could she?? You were angry… and jealous.
You had a right to know everything, you were her son. You'd MAKE her tell you every last dirty detail, no matter how persistent your mother was denying it. Even now as she sat there, her big breasts were falling out of that lacy lingerie, and her hands were wandering over her body as she reluctantly confessed. You could tell… she would do it all over again. Let them grope her, let them fuck her. Your mother, the slut.
She'd be your slut too. You reached out and grabbed her hand, planting it on your crotch. She felt it, your hard cock. You'd make her rub it, stroke it… all the while relaying what happened in that car. How they stripped her naked in the back, and how they penetrated her mouth… and her pussy. She'd have no choice but to make you cum, whether she liked it or not.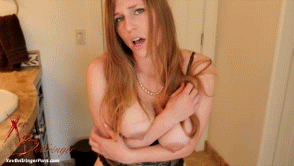 Fantasy includes: taboo, forced handjob, cumshot, dirty talk, slut, voyeur, lingerie, confrontation, confession, pov
Category: TABOO
Related Categories: MILF, LINGERIE, HANDJOBS, OLDER WOMAN / YOUNGER MAN, CUMSHOTS
Keywords: xxx, xev bellringer, mom, family, cock stroking, dick stroking, male orgasm, cumming, jizz, whore, lace, thigh highs, stockings, older woman, younger men
Mother, MILF, Big Tits, Big Ass, POV, Cheating, Wife, Amateur, Jerk Off Instruction, Male Domination, Blackmail, Netorare, Only Handjob, Cum on Hands, Cum on Tits, Spying, Stockings
[RD-03] Two Book Relatives Of The Mother And Son Play [omnibus] 母と子の2人の親戚が遊ぶ[オムニバス]
[MDOG-001] Osugazumu Kitagawa Erika
"Seminal vesicle". It is said to be a secret part that drives male anal insanely deeper than the prostate. Mothers Public Relations Dean · Kitagawa Erika will do everything shelf to shy customers who have participated in handshake meetings at the cell shop in Akihabara and Ego Masozo. In an unknown sensation that is neither ejaculation nor excretion, men are buried in the white big tits with Kitagawa 's tightness, crowded with white eyes, transform into a girl. Diligence pleasure pursuit document of seminal vesicle! Also includes shock acme seminal pouch fist fucking video!
In the first scene, Erika is tutored by a lady on how to massage a guy's prostate. She takes notes in her notepad and this is followed by a live demonstration.
Second scene, Erika picks up a fan at a DVD signing event. There's a lot of foreplay, kissing, handjob, 69 and sex before the final prostate massage which seems to leave the guy a little bit traumatized.
Third scene, Erika captures a guy at a porn shop. He is tied up, teased, and after some facesitting and a handjob, both ladies give his prostate a thorough massage.
MDOG_001.part1.rar
MDOG_001.part2.rar
SMA-490 JULIA Sex Obscene Perfect BODY
Another julia, damn i cant get enough… anyway in this video it starts off julia posing for the camera doing a freaky orgasm dance is the only thing i can call it,after fifteen minutes scene switches to a dude gives him some of the best head ive seen her do for about 15-10 minutes, he cums all over her in her mouth, on her face-tits.Next scene is usual jav threesome lots of licking, kissing tits and pinching nipples, quick play with hitachi and then they start fucking..next scene is a fairly average blowjob nothing special unless you like metallic gold bikini's, but the scene after that however is one i like, another threesome except this time she gets taken doggy style and dammmnnn it looks good, they make her cum (i think)… moving on scene finishes with julia looking exceptionally tired with cum all over her face and body.
[PTS-382] Lesbian massage parlour
20 ladies each take their turn on a sexual massage. The scenes start with women changing into revealing panties and nervously go to the massage bed with a towel on. Soon the massage turns sexual as the masseuse removes the towel and starts oiling up the womens privates and putting them into very compromising positions.
The masseuse handles the reluctant women's boobs roughly and shortly removes her robe. She starts sucking and kissing their boobs, fingering and licking their pussies. There's a lot of hardcore fingering, scissoring, and vocal tongue kissing. Oh and a LOT of massage oil.
pts-382-disk1.mp4
pts-382-disk2.mp4
[HONB-032] In Front Of My Boyfriend She – Futaba Yoshika [1080p]
Video starts with a interview of the couple. They are both in facemasks. A guy then starts groping her and she blows him while fully dressed. The couple then start kissing and he fingers her. They move to the 69 position with the girl on top. She then gets on top in the cowgirl position and they finish up in missionary. The next scene starts again with a short interview with the couple. She then blows a guy with her partner watching. She kisses her partner a little and then gets undressed. A hitachi magic wand is then used on her. The guy is now naked and getting a blowjob from her while the partner watches fully dressed. She jerks him off and gets fingered by him. She then gets fucked while holding her partners hand as he watches. She blows her partner while riding the other guy in cowgirl and continues into doggy style and reverse cowgirl. They then finish in missionary as she lies on her partners lap.
Cast: Futaba Yoshika

HONB-032.mp4
For DAILY UPDATED JAV, please, visit NEW-JAV.net!