Pastor Rachel Steele receives a call from a member of her congregation. He wants her to talk to his son Tyler. The young man has been behaving very badly of late. When Pastor Steele calls round, she arranges for her and Tyler to be alone in the house for a couple of hours. Such privacy, she feels, will encourage him to open up about his feelings. The pastor's instincts prove correct. Immediately she hits it off with Tyler and soon learns what is bothering him. The young man is troubled that he was adopted and does not know who his mother is. Feeling a kind of emptiness inside, he cannot focus on school or form meaningful relationships with others. Often he daydreams about his mother – wondering what she is like. He has even developed a MILF fixation. Every time he sees an attractive, busty, hot-assed woman over 35, he gets turned on. This leaves him feeling especially attracted to Pastor Steele herself. For her own part, Rachel can relate to Tyler's sadness at being separated from his mother. She suffered a heart-breaking separation of her own when she was younger. Back then she had fallen pregnant and was forced to give up her son just moments after he was born. Although she recalls the heart-breaking episode while listening to Tyler, she does not tell him about it. Instead she puts a compassionate arm around his shoulder – giving as much comfort to herself as to Tyler. The consequences of Pastor Steele's action has unexpected results. Aroused to boldness by the nearest of her alluring body, Tyler cannot help but make a pass. Pastor Steele is taken aback yet strangely unable to resist his advances. She feels an uncanny electric thrill as Tyler touches her breasts and legs. For some reason she feels incredibly drawn to him. It as as if there is a special connection between them. Years of religious self-discipline and thinking suddenly count for nothing to the long-celibate woman. Nervously at first, then with ever-increasing horniness, she begins returning Tyler's passionate attentions. She gasps excitedly as he exposes her nipple and sucks on it while he guides her hand down to cup the huge cock-bulge in his pants. What if his father comes home? – Pastor Steele asks Tyler in a last moment of hesitance. Seconds afterwards, she recalls that he won't be back for a long time.
The last psychological hurdle is passed. From then on, the mad, wild encounter gets going in earnest. Tyler pulls out his big cock and eventually convinces Pastor Steele to wrap her pretty lip around its girth and fuck her mouth deep and sensually along its length. Much exquisite oral pleasuring later, the young man helps her to strip off. Stood only in her garters and stockings, Pastor Steele welcomes having Tyler finger her pussy and kiss her naked breasts before laying her back on a couch, parting her long sleek legs, and thrusting his cock far into her hot, clenching depths. A series of loud, torrid, sweaty fucks ensue in the missionary, cowgirl and doggy-positions. At the same time, Tyler and Pastor Steele slip into a kinky a piece of roleplay. They become mother and son – addressing each other as such during their wild, taboo-filled dirty-talk. It is therapeutic for both of them. It is their way of striving to have the ultimate connection with the loved ones whom they have been separated from for so long. When Tyler is at last ready to cum, Pastor Steele kneels worshipfully before his spurting cock, her tongue outstretched. Her lustful, fuck-dishevelled appearance is a million miles from the reserved look she is known for in her community. This is more the case than ever when her mouth is filled, her face is coated, and her breasts are splattered with Tyler's massive load. Later, however, she and Tyler clean themselves thoroughly and get dressed so that his father will never guess what has taken place. While they are waiting, Pastor Steele asks out of curiosity if Tyler has any adoption papers. Upon seeing them and reading their details – the hospital where he was born, etc – she exclaims in amazement. All of them prove beyond a shadow of a doubt that pastor Steele herself is Tyler's mother – and that he is her long-lost son! Both of them are filled with joy and awkwardness at the news. Their mother-son reunion must be one of the craziest in history!
Mother, MILF, Big Tits, Big Ass, Cheating, Wife, Stockings, Blowjob, Handjob, Deepthroat, Facial, Cum in Mouth, Swallow, Cum on Tits

Starring 18 year old Rori Rose in her very first video — THIS IS MY ACTUAL NIECE
Part 1 – My little niece Rori just graduated, and it's her first summer as a legal adult. She comes over every weekend to go swimming — she loves our pool. This week, I've been pretty stoked to see her, because she swiped me right on Tinder. I know that she did it deliberately, because I swiped her right on purpose too. When I confronted her with it, she was apprehensive to admit, and seemed a little embarrassed, but she finally fessed up that I'm the cute uncle, and she knew exactly what she was doing when she swiped me right. It's a little weird, but for an older guy like me, it feels pretty good to have a little honey like her think I'm cute. Anyway, I let her off the hook and grabbed her a towel so she could go swimming, but not before she gave me a little tease
Part 2 – My little niece Rori came over again unexpectedly. I was pretty stoked to have her back, cuz she admitted to swiping me right on Tinder the last time I saw her, and since I saw her cute little naked body when she gave me a striptease, I can't stop thinking about it. She showed up all upset because her parents keep interfering with her social life. She was pretty anxious so I told her Uncle Don was an expert on helping girls relax. I said "Rori, if you could flip a switch and feel better, would you? Would you let Uncle Don help you relax?" She answered yes and about 30 seconds later I had her cute little pussy and ass in my mouth. She LOVED it. From her reaction, I'm pretty sure she's never had a guy eat her out like I did. Fantastic
Part 3 – Rori stopped by again when her aunt wasn't around. I'm starting to think she does that on purpose. She sat on my bed with me and told me how much she loved the last time we hung out and I ate her tight little pussy. She wanted to return the favor so she took off her little dress and panties, showed me her perfect little pussy and ass, and stroked my cock. She's such a sweet little niece. I sure do love my family
Part 4 – My little niece Rori came over again. I thought she wanted to use the pool, but she came out in lingerie, not a bikini. She sat down next to me and thanked me for the $100 I Venmo'd her. She said she wanted to do something special for me. I was thinking another handjob, but when she put her hair up I knew it was game on. I'm amazed that an 18 year old could give such a sloppy, kickass blowjob. She gagged and let me face-fuck her like a little champ. I'm a proud uncle
Part 5 – My little niece Rori stopped by again and wanted to spend the night. I was banking on her sucking my cock again, but when she came into my room late at night in her undies and started telling me she was a virgin, I knew it was game on. It's gotta be weird losing your virginity to your uncle, but whatever, I wasn't about to turn this opportunity down. I twisted this little girl up every which way and fucked her silly. Her enthusiasm was palpable. This girl fucking loved every second of it and I can't believe she didn't tap out. She's got a slut in her and I let it out. She begged me for cum and the look in her eyes when I put it all over her face. Beautiful.
Bonus footage included! My little niece Rori swiped me right on Tinder and, come to find out, she's a bona-fide, enthusiastic little submissive slut. I didn't know an 18 year old could fuck like this. (It's gross to fuck your actual niece and I'm kinda fucked up about it, but I like making porn for you guys so I'll shoulder the burden of weirdness, god forgive me)
Category: TABOO
Related Categories: 18 & 19 YRS OLD PETITE FACIALS REDHEADS AMATEUR
Keywords: niece uncle family real family sex fucked up family forbidden handjob pussy eating cumshot petite skinny nerd
Niece, Teen, Small Tits, Amateur, POV, Real, Male Domination, Interview, Rough Sex, Blowjob, Handjob, Deepthroat, Facial, Cum in Mouth, Swallow, Cunnilingus, Anilingus
Danielle Savre on her back having sex with a guy when another guy enters the room and draws a gun on them. We see Danielle's breasts as she jumps off the bed and then pulls a curtain down to try to cover up.
Danielle Savre naked on all fours as a guy has sex with her from behind on a bed, his hand cupping her breast from behind as we see her bare butt. Another guy then comes into the room and we get a good look at Danielle topless as she jumps back on the bed against the pillow before the second guy shoots her, as well as the guy she was having sex with. From Adulterers (AKA Avouterie).
Danielle Savre lying on her back naked on a bed with a small gunshot wound to her chest as a guy looks around the room. We see her bare breasts and some of her butt as she has her hips turned to the side.

MILF, Big Tits, Cheating, Wife, Cuckold, Spying, Caught In The Act, In Front Of Husband, Netorare, Mainstream, Big Ass, Interracial, Rough Sex, Full Movie, Humiliation, Blackmail, Big Ass

FULL MOVIE in HD
Subs:
Adulterers 2015.srt
Diapered Ass Play POV, Age Regression, Adult Diaper and Rimming. Sensually filmed to really draw you into the joys of erotic Diapered Ass Play, between an older man and his much younger young woman
Diaper Asshole Fetish Age Play Barely Legal Daddy Roleplay
Daughter, Teen, Small Tits, Amateur, POV, Male Domination, Rough Sex, Netorare, Blowjob, Handjob, Deepthroat, Anal, Anilingus, Cum in Ass, Creampie, Cum on Ass
Mother, MILF, Big Tits, Big Ass, Vintage, Cheating, Wife, Female Domination, Threesome, Cuckold, In Front Of Husband, Netorare, Threesome, Blowjob, Handjob, Deepthroat, Facial, Cum in Mouth, Swallow, Stockings, Hairy, Cum on Ass
Please Login or Register to read the rest of this content.
Mother, MILF, Big Tits, Granny, Amateur, POV, DVD, Cheating, Wife, Cuckold, In Front Of Husband, Netorare, Threesome, Male Domination, Caught In The Act, Blowjob, Handjob, Deepthroat, Facial, Cum in Mouth, Cum on Tits, Swallow, Caught Masturbating, Cum on Pussy, Titty Fuck

Aaron and his sexy sister Zoey are having a naughty naked tickle session. The nude pair collapse in a giggling heap on the bed. Their playful taboo flirting soon turns lustful. Aaron probes Zoey's tight slit with a finger at first. He feels it moisten and licks hungrily at her delicious pussy. He knows he shouldn't, but he just can't resist ramming his cock in. Zoey insists that she get to return the oral favor first. Aaron's eyes widen as he realizes that his little sister is a natural born cocksucker! She makes gorgeous eye contact and sticks her cute ass in the air, all while bobbing her head like a fellatio virtuoso. Aaron holds his nut for pussy though. After fucking her tight twat from every conceivable angle, he leaves his little sis's hole oozing like hot creamy pastry.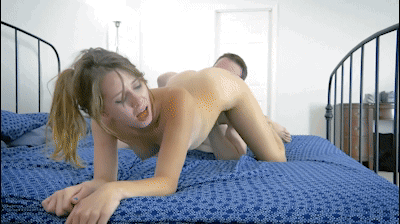 Fetish Elements: Explicit Sexual Content, Nudity, Tickling, Pussy Licking, Blow Job, Fucking, Taboo, Cream Pie, Body Views, Foot Views.
Category: TABOO
Related Categories: TICKLING
Keywords: tickling
Sister, Teen, Small Tits, Blowjob, Handjob, Deepthroat, Cum in Pussy, Creampie, Cunnilingus, POV
MAMA-21 Naked Apron Of Mother
Scenes with tease with cleavage and ass, women using toys in the pussy and ass, some fingering too. Then with guys (1on1): they give blowjob, receive oral, fingering, they are fucked standing doggy, ends with creampie, cum on leg.
RDVHJ-099 Mother Daughter Nanpa Inside Creampie! Vol 12
Pairs of mothers and daughters get stopped and brought to a hotel room and asked questions. The interviewer and the mother start having sex in front of the daughter, and the daughter joins in. There isn't any real interaction between the "mother" and "daughter" in this video.
rdvhj-099.part1.rar
rdvhj-099.part2.rar
rdvhj-099.part3.rar
MISM-108 ~ Crazy Throat Fucking Secretary Deep Throat Service! ~ [1080p]
Being a secretary is not here only profession but deepthroat artist. Taking on a orgy of Asian men. Different toys used in vibrator/dildo on and in pussy and mouth until she pukes. Open.mouth.gag and rope & restraints in a hardcore bdsm. Several cumshots happens around and in mouth with cum swallowing. Piss induces with puke in long session and ordinary sex in missionary and doggy.style with creative ways of blowjobs in flexible stands.
mism108.HD.part1.rar
mism108.HD.part2.rar
[1080p/FHD] BF-497 – Titty Fucking Bunny Girl With Supremely Beautiful F-Cup Tits – Ruri Tachibana
Ruri Tachibana stars in this BeFree production. It's all in the title with this one. Ruri wears Playboy Bunny-esque costumes throughout the movie, and performs more than one titfuck, both as the title states.
Ruri gives titfucks (one to completion), sucks dick, gets herself off with a vibrator, gets fingered, groped and fucked in missionary, doggy (standing and kneeling), and cowgirl/reverse cowgirl.
BF-497.part1.rar
BF-497.part2.rar
[1080p/FHD] HAME-017 – Self-Styled Artist "Titty-Cock Tanaka"'s Pub Takeaway Seduction 4
Tamachi Nampa Tengoku movie starring uncredited actresses I don't recognise. From the title, I surmise that this is some pick-up artist title? Since I don't speak Urdu, I can't say for sure. The general structure for both actresses is that they meet a guy, first one at a restaurant, the other at the street, he convinces them to go home with him and have sex right there. Very straightforward.
The girls get groped, teased with a massage wand, fingered, suck dick, and get fucked in missionary, doggy and cowgirl.
HAME-017.part1.rar
HAME-017.part2.rar
HAME-017.part3.rar