Part One:
Your mom comes stumbling through the door early in the morning, her dress so tight that her tits are nearly popping out. She comes over to where you are, laying on the couch in the living room, telling you in grave detail how all the boys at the club were starring at her tits, practically drooling. She pauses for a moment, looking down, she's noticed that you must be enjoying the show too.. and then she does something you've only ever dreamt of doing with your mom.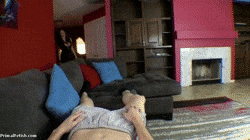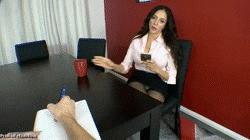 Part Two:
Your mom tells you you need to hurry up with your work so you can get going to school. Realizing her boy is hard, she tells you to stop thinking about last night, and take care of yourself so you can hurry up and leave. She finally gives in and strokes you so you can finish your report.
Category: TABOO
Related Categories: MILF POV MOMMAS BOY TIT FETISH BIG TITS
Keywords: ariella ferrera miniskirts hand jobs blowjobs groping doggy style tall women facials cum on tits tit play titty fucking deep throat tights fetish tall women pantyhose

Mother, MILF, Big Tits, Big Ass, Hairy, Latina, POV, Cheating, Wife, Stockings, Blowjob, Handjob, Deepthroat, Titty Fuck, Cum on Tits, Caught In The Act

They thought you were dreaming away…but the sounds of their lovemaking woke you up. You didn't know what to think as you saw your daughter slip her brother's cock in her mouth. You wanted to shout at them to stop, but you couldn't. They saw you for a second and stopped, but as soon as you went back to pretending, they were back at it. You felt sick to your stomach as your son slipped his cock into your daughter's pussy. But your dick got so fucking hard watching them fuck… you felt so ashamed for wanting to fuck your daughter just as much as your son did.
The image burns in your mind all through the night after they go off to bed. Watching your daughter fuck and suck cock is driving you insane. You long to feel her pussy on your cock just as her brother did earlier in the night. So you go to her. Her naked body sprawled out on the bed is so gorgeous. She's a woman now…a woman who knows what to do with her body. You touch her softly…then you slip your cock inside of her. She giggles thinking it's her brother again back for more of her sweet pussy… but she opens her eyes and sees you. Her Father… She couldn't be more happy.
Xoxo Meana Wolf
Clip Contains: A Sneaky father spies on his son and daughter fucking in the tv room. He's angry, confused, betrayed, hurt, jealous… but mostly he's horny for his daughter as much as his son is.
**Taboo. Brother/Sister. Father Daughter. Sneaky sex.**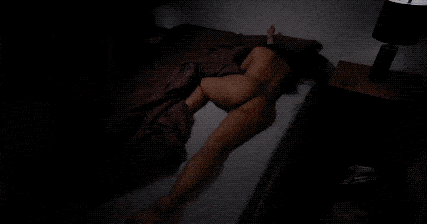 This clip contains two unique fantasy taboo scenes for you to enjoy. Enjoy both halves separately or together!
Category: TABOO
Related Categories: OLDER MEN / YOUNGER WOMEN 18 & 19 YRS OLD VOYEUR DADDY'S GIRL SLEEP FETISH
Keywords: spying sleeping unaware father daughter brother family related brunette asian cumshot spy tits ass twerk
Daughter, Sister, Teen, Big Tits, Big Ass, Hairy, Latina, Amateur, POV, Cheating, Male Domination, Rough Sex, Blowjob, Handjob, Deepthroat, Cunnilingus, Anilingus, Cum on Ass, Cum in Pussy, Creampie, Facial, Cum in Mouth, Cum on Tits, Swallow, Cuckold, Netorare, Spying

Mandy walks in on an intense conversation between her husband and his business partner. She asks what's going on and her husband tells her the business is failing and he has to make some difficult decisions and asks her to forgive him. He holds her down and gives her a strong drug that will make her docile and compliant. Business partner assures her husband that she wont remember a thing and assures him that he would only do what they agreed. Mandy, now that I have you under my control I'm going to get you to answer some questions and do some things for me, do you understand?. Mandy is under his control and the business partner starts asking Mandy questions that humiliates the husband and has her pull up her skirt to show him her pretty panties. He asks about their sex life, whether it is fulfilling, whether she has to masturbate to satisfy her natural desires. Does her husband satisfy her and she does she fantasize about other men? then has her remove her bra and play with herself thinking and taking about her secret fantasies. The husband starts to kick up a fuss and says its going too far and business partner injects him with the drug and now the husband is under his control now. Business partner demands husband takes out his cock and asks Mandy which cock, his or her husbands would she rather have? Mandy chooses and takes the business partners cock into her mouth while the husband is forced to stroke. Business partner humiliates the husband about how his cock isnt worth getting hard anyways and has to watch his wife get the satisfaction she needs from a real man. Husband is ashamed but cant help from being turned on from the effects of the drug. The business partner makes love to Mandy and makes her cum several times while her husband is helpless to do anything but watch and listen to his wife moaning and loving his business partners cock. She apologizes as she explodes in an orgasm but its the husband who is to blame and will live with the fact he has been turned into the cuckold.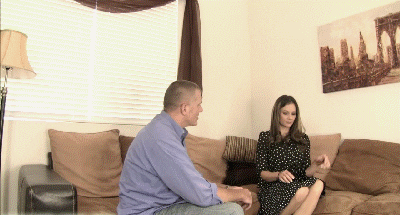 INCLUDING; CUCKOLDING – HUMILIATION – CREAM PIE – HOUSEWIVES
Category: CUCKOLDING
Related Categories: HUMILIATION CREAMPIE MIXED FIGHTING HOUSEWIVES
Keywords: mandy flores mandy flores cuckolding humiliation creampie housewife hd
MILF, Big Tits, Amateur, Stockings, Cheating, Wife, Cuckold, In Front Of Husband, Netorare, Male Domination, Blackmail, Humiliation, Rough Sex, Blowjob, Handjob, Deepthroat, Cum in Pussy, Creampie

Part 1
16:55 Jane's husband has recently passed and left all of the inheritance to her son. She needs that money. She is desperate for it. She will do anything to get some money. She asks her son, tells him she'll take care of him. He doesn't budge. She removes her robe to show him what she's wearing underneath, see through lingerie! She starts removing it asking for a small amount, only $100. $100 to stare at her naked while she encourages him to jerk off to her. He agrees and she slips his shorts off as he gets hard for her. He jerks his cock while mom shows him her body, stands close to him as she's naked. He finally explodes. She says next time maybe things will go farther if he lets her have a little bit more money. Jane Cane, Wade Cane, Shiny Cock Films, handjob, hand job, taboo, milf My Mom Needs Money
Part 2
13:35 Mom is going out for the night with her friends and sister. She comes in to say goodnight to her son and grab her purse, but she realizes that she doesn't have any cash. She pouts and asks her son for $200. He wants to know why she needs so much for just some drinks. She explains she wants to buy her sister some drinks too since she has been helping the family out so much. He agrees, but he has one condition. He really liked what his mother did for him last time, but he wants more. He tells her to stip and stroke his cock, then he will give her the $200. She agrees and takes off all of her clothes, gets on her knees in front of her son, and strokes him until he cums all over her hands. Jane Cane, Wade Cane, Shiny Cock Films, taboo, milf, naked, natural, all natural, naked milf, mom son, mom and son, mom/son, mom son fantasy, roleplay, role play, handjob, hand job My Mom Needs Money
Part 3
16:25 It's been a week since Jane jerked her son off and let him cum on her tits. She is in the kitchen with him doing the dishes and being unusually flirty, grabbing his cock. Jane was happy with the $200 that he gave her. She even bought something nice with it. In fact, she's wearing it right now under her robe. She opens her robe to reveal a new lingerie set. Now mommy wants a little more. Specifically, she wants $500 now. Again, her son is hesitant. She knows just what to offer though, and slides his pants down and begins to suck his cock. It feels amazing to him and she's motivated to get the money. After a few minutes, he explodes on her ass. The $500 is all hers! There's only one place to go after this, she teases. Maybe, just maybe, he will get to make love to the same place he came from. Jane Cane, Wade Cane, Shiny Cock Films, blow job, blowjob, taboo, mom son, roleplay My Mom Needs Money
Part 4
14:57 Mom calls Wade into her bedroom. She needs more money. There is only one thing left to do. She tells her son he can fuck her if he will give her what she wants. He hesitates, but he really wants to feel his mother's tight pussy, so he finally agrees and climbs on the bed and watches her remove her bra and panties. Mom gets on top and rides her son hard. He feels so good. He wants to change positions. She says he can for more money. He can do any position he wants. He agrees. He fucks his mom doggystyle. She feels so good. Mom still wants more money. She tells him he can fuck her every day for a week if he gives her more. He agrees. Mom gets greedy. She says he can not only fuck her, but he can also fuck her sister whenever he wants, all he has to do is give her more money. Her son agrees. He can't take it anymore, he wants to cum so bad. Mom says he can cum inside of her any time he wants for more money. He can't take it anymore, he wants to explode. He agrees and blows his load deep inside of his mother. Jane Cane, Wade Cane, Shiny Cock Films, milf, mom, mommy, mother, natural, red head, redhead, pov, cream pie, creampie, impregnation fantasy, impregnation, impregnating, pregnant

Mother, MILF, Big Ass, Small Tits, Amateur, POV, Cheating, Wife, Male Domination, Blackmail, Jerk Off Instruction, Blowjob, Handjob, Deepthroat, Cum on Ass, Cum in Pussy, Creampie, Impregnation, Netorare


I had been dying to fuck my brother and have him cum all over my face ever since I met him and was determined to get my own way!…He always takes my charger as he snapped his cable…so I took the opportunity to invade his bedroom (secretly knowing he was going in the bath so he might of been naked) and try coming onto him..at the end of the day, if he fucks my arse it's not like there's any chance he'd get me pregnant! x
Sister, MILF, Small Tits, Amateur, POV, Blowjob, Handjob, Deepthroat, Anal, Double Penetration, Facial, Cum in Mouth, Swallow, Big Ass
It's my special little sons birthday. I have something special in mind for him. I call him over wearing nothing but stockings and a bra. I tell him that I have a special surprise. I am going to rub my MILF pussy and ass all over his face while talking dirty. I sit on his face talking dirty making him stick his tongue inside me until I cum. Good boy! From now on you will get mommy's pussy on your face daily
Mother, MILF, Big Tits, Big Ass, Chubby, Stockings, Cheating, Wife, Cunnilingus, Female Domination
Mother, MILF, Small Tits, Asian, Uncensored Asian, DVD, Full Movie, Mainstream, Cheating, Wife, Female Domination, Bathroom, Caught In The Act, Blowjob, Cum in Pussy, Massage, Cunnilingus